28/05/13 19:56
I'm a little green at blog posting, but here goes! I have wanted to start an equipment blog for quite some time, and there's no better time then the present! I have been looking to get a 'motion controlled' slider for a couple of years now, I finally decided to pull the trigger a couple of months ago and purchased one from
dynamic perception
. So far I have had a lot of success with it! It's a little weird at first, but once you get used to the interface, it's pretty cool. The slider is 6ft in length and uses an MX2 controller.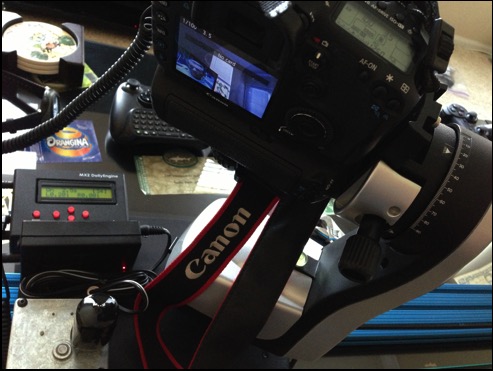 After a few weeks of searching, I found a remote telescope to complete the package. I have done a couple of test shot with the slider and have had good results.
I'm hoping to get a chance to take the slider with me to Falling Water and Spruce Knob soon!