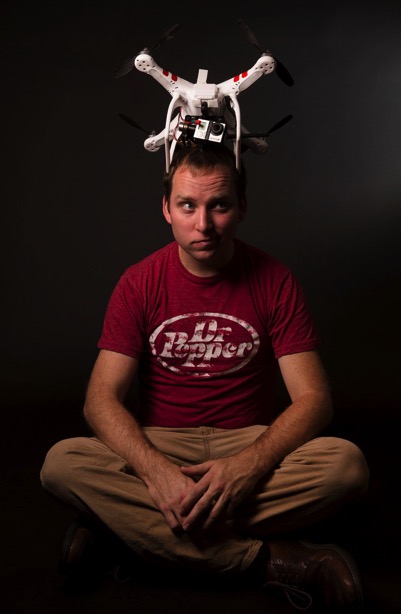 Lee Gillenwater, owner and principal of MorphixMedia, is an award-winning videographer and editor with over 15 years of experience in digital filmmaking and post-production. His expertise includes studio, on-location and green screen techniques for broadcast, online video, and multimedia productions. He has worked in-house with nonprofits and sports video agencies and has traveled to more than 20 countries and 35 states to produce videos on topics such as Peace Corps volunteers setting up soccer camps in Zambia, voter polling locations, antibiotic resistance, and National Monument Preservation and everything in between.

Lee has a particular love for new technology and immerses himself in the technical aspects of filmmaking that make a real difference in bringing a story to life. He was an early adopter of drone technology, rigging cameras to drones he built himself and after a few (minor) crashes, has perfected techniques for getting a broad range of aerial shots. Lee's skills extend to editing, motion graphics, and post-production work, and he has a knack for troubleshooting and finding solutions - whether it's finding frame rate errors in Premiere or rigging a battery belt together with a cellphone charger to keep camera batteries charged.

His technical expertise always works in service of good storytelling. Lee has a keen ability to grasp the needs and core messages of clients and convert their ideas into viable and compelling concepts to deliver polished final products. He is skilled in working independently or as part of team, both in-house and on location.